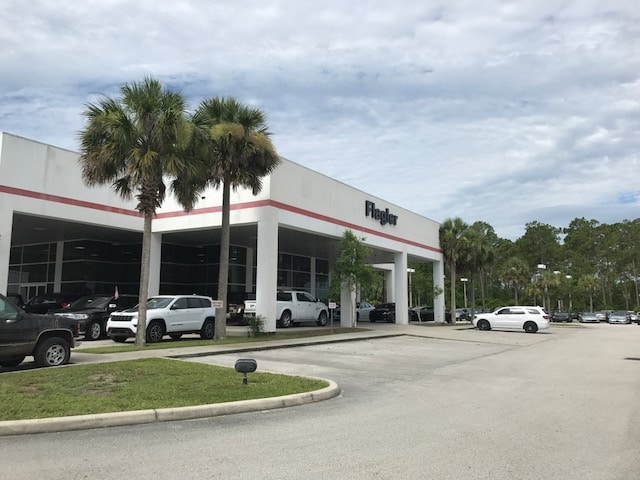 Why Radiator Flushes Are So Important
Advice from the Service Department at Flagler CDJR


If you take your car back to the dealer for scheduled maintenance, at some point you've probably been told you need a radiator flush. Have you ever wondered exactly what this is, and whether it's a critical maintenance item or something that you can put off until later? As matter of fact, why does radiator fluid even need to be flushed? Let's take a look at what you need to know concerning this common automotive procedure.

What does radiator fluid really do?
This is probably obvious to most but radiator fluid, often known as coolant or antifreeze, keeps your radiator and car engine cool. The physics behind this is simple: when engines burn liquid fuel they don't convert all of it into kinetic (moving) power. Some of the energy becomes excess heat and it needs to be dissipated into the outside air.

What does a radiator flush do?
When radiator coolant circulates through an engine block and radiator, it builds up contaminants and debris as it does its job, and this gunk gradually plugs up the system. A coolant flush resolves this problem by forcing several gallons of a special cleaning fluid through the system to drive out all the old antifreeze and the contaminants that have built up with it.

Why can't you just drain the radiator like the old days?
Simply draining the radiator may get rid of most of the old antifreeze but it will leave some coolant and most of the contaminants behind. This, of course, will then mix with and pollute your new antifreeze. For today's engines, you want a full flush so all the internal passageways are nice and clear before fresh antifreeze is poured in.

There is an additional benefit to having a mechanic perform a full flush of your engine coolant too: you get a full cooling system inspection. At most car dealers, certainly at Flagler CDJR, when a coolant system is flushed, the mechanic carefully inspects the condition of the coolant hoses, drive belts, water pump, and other cooling system components.

How Do You Know When You Need a Radiator Flush?
If the mileage of your car is low, it is best to follow the manufacturer's recommendations for radiator flushing intervals. If your car is older and out of warranty, opinions vary on how often you should do your radiator flush. Some experts say every few years, some say annually. You might even find some that suggest every 30,000 miles. Your dealer can provide assistance on this.

Flagler CDJR offers complete service for your car or truck and we are coolant system experts
At Flagler Chrysler Dodge Jeep Ram, we have a
full service department
with factory-trained technicians that perform hundreds of cooling system inspections and radiator flushes per year.
If you are having any cooling system problems with your car or truck bring it to Flagler, we can take care of it for you.