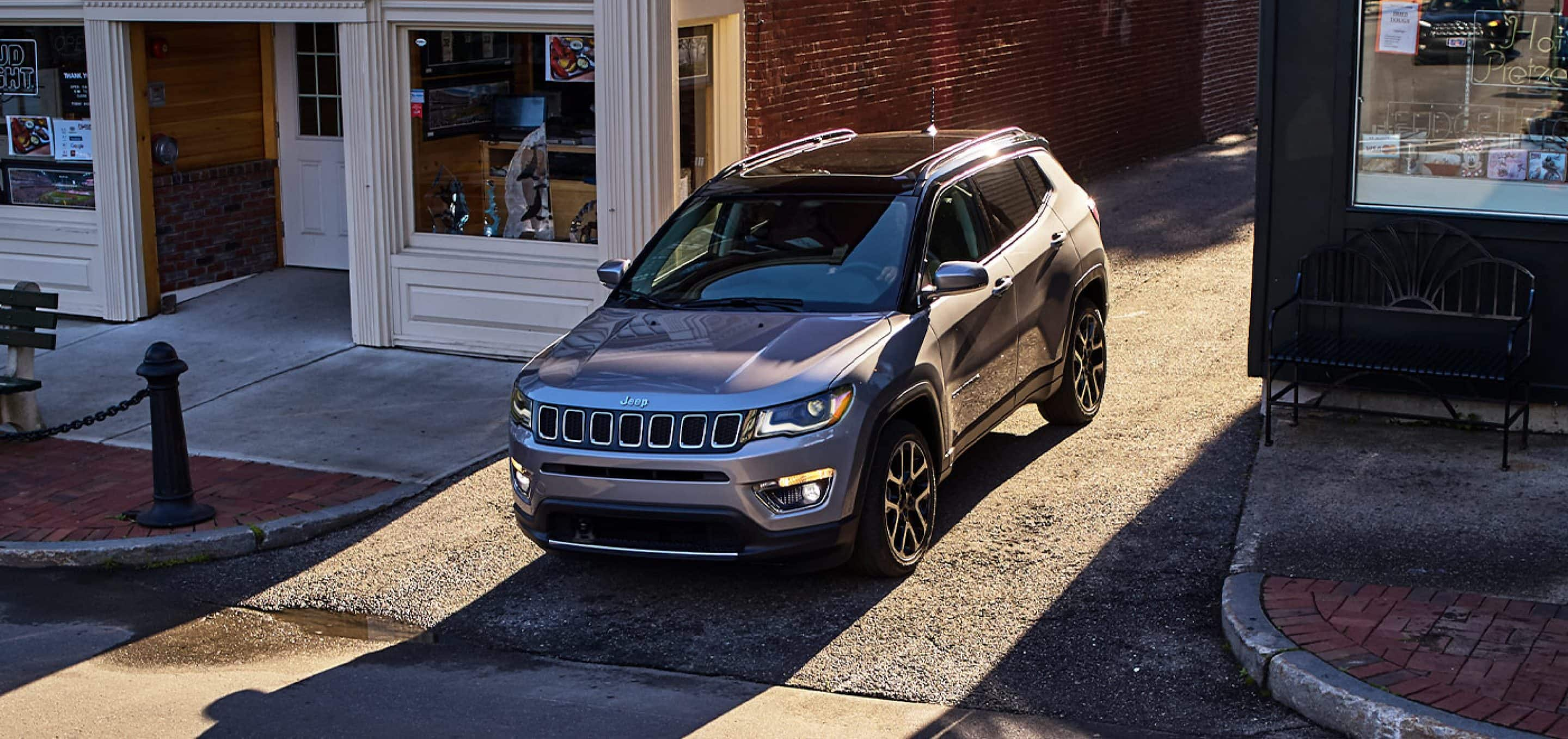 Why Buy Used from Flagler CDJR
Check out our Pre-Owned Inventory at Flagler CDJR!
Many car drivers out there would rather reap the benefits of buying a pre-owned vehicle rather than getting a brand new one. The top reason to buy a used car over a new one is that a pre-owned vehicle will cost you less money than a new one, leaving you with more options and the ability to get a higher trim for less money. However, when you're looking for a pre-owned vehicle, you still need to go the extra mile in your bid to find the perfect vehicle, and looking in the right place, such as right here at Flagler CDJR, is a good start! Below you will find some of the benefits of buying a pre-owned vehicle from us here at Flagler CDJR!
You Have More Choice
You might think that buying a used car from a private seller will open the door to a new variety of vehicles. In actuality, all these vehicles are scattered throughout the country means that you will only be looking at a fraction of those vehicles and then being forced to make a choice based on that small pool. Here at Flagler CDJR, we have a wide range of Dodge, Jeep, and Ram vehicles, and you can test-drive all of them before you lay your money down to purchase them. Our wide range of vehicles includes automatic and manual transmissions, each with a wide range of tech features. If you want a shot at your dream vehicle, our inventory here at Flagler CDJR is your best bet!
You Will Have More Time
In addition to having a massive amount of choice, buying a used car here at Flagler CDJR will allow you more time to consider your choice. If you have your heart set on a particular vehicle, you can ask our dealership for 48 hours to consider your decision. If you buy from a private seller, they likely won't allow you to have this opportunity. Even if you take a long time and your car is sold, our knowledgeable team here at Flagler CDJR will point you in the direction of a similar vehicle. This will take a great deal of pressure off you and help you make a great decision with a clear mind. While this reward is often overlooked, it will make a significant impact.
Easier Payments
When you buy from a private seller, the reality is that you will have to pay all of the cash upfront to own the vehicle. More often than not, you won't have a couple of grand at your disposal so that purchase method will be ruled out altogether. With a car dealership like us here at Flagler CDJR, you'll have a lot of options. These options include monthly payments or renting a car instead of buying it outright. We will also work with you if you have bad credit or can only put in a small deposit to get the vehicle you want. Every time you purchase a vehicle, you should have a wide variety of payment options, which we offer here at Flagler CDJR!
You Avoid Disagreements
You will likely purchase your new vehicle from a relative or friend if you're a younger driver. This solution might sound good in theory; what happens if something goes wrong with your vehicle? Naturally, you will question if the seller sold you a lemon, which can ruin friendships and relationships. Similarly, things can get even more complicated if you have disagreements on repayment terms. For people who avoid these things, buying from us here at Flagler CDJR will be your best option!
More Protection
When you get a pre-owned vehicle, there are several factors you have to account for. Most will relate to the quality of the vehicle you're getting, which can get complicated when buying from a private dealer as you are purchasing the car as is. Here at Flagler CDJR, we assure you that all of our pre-owned vehicles are fit for purchase. You can be assured that our experts have given each vehicle a thorough check. In addition, when choosing a car from our dealership, you'll know that we have a reputation to uphold. If a rare problem arises, you can always contact us, and we will be eager to fix the problem!
Check out our pre-owned inventory here at Flagler Chrysler Dodge Jeep Ram
If you are looking for an exceptional used vehicle, then you can always trust our experts here at Flagler Chrysler Dodge Jeep Ram to get you a car that suits every one of your needs. Head to our dealership today, check out our extensive pre-owned inventory, and ask our team about taking a test drive. One of our team members can even accompany you on the test drive so you can get used to all of the features. Once you find something you like, head to our finance department, where we will work with you towards a deal you're sure to love. Can't make it to the dealership right now? Be sure to check out our complete inventory here on our website!