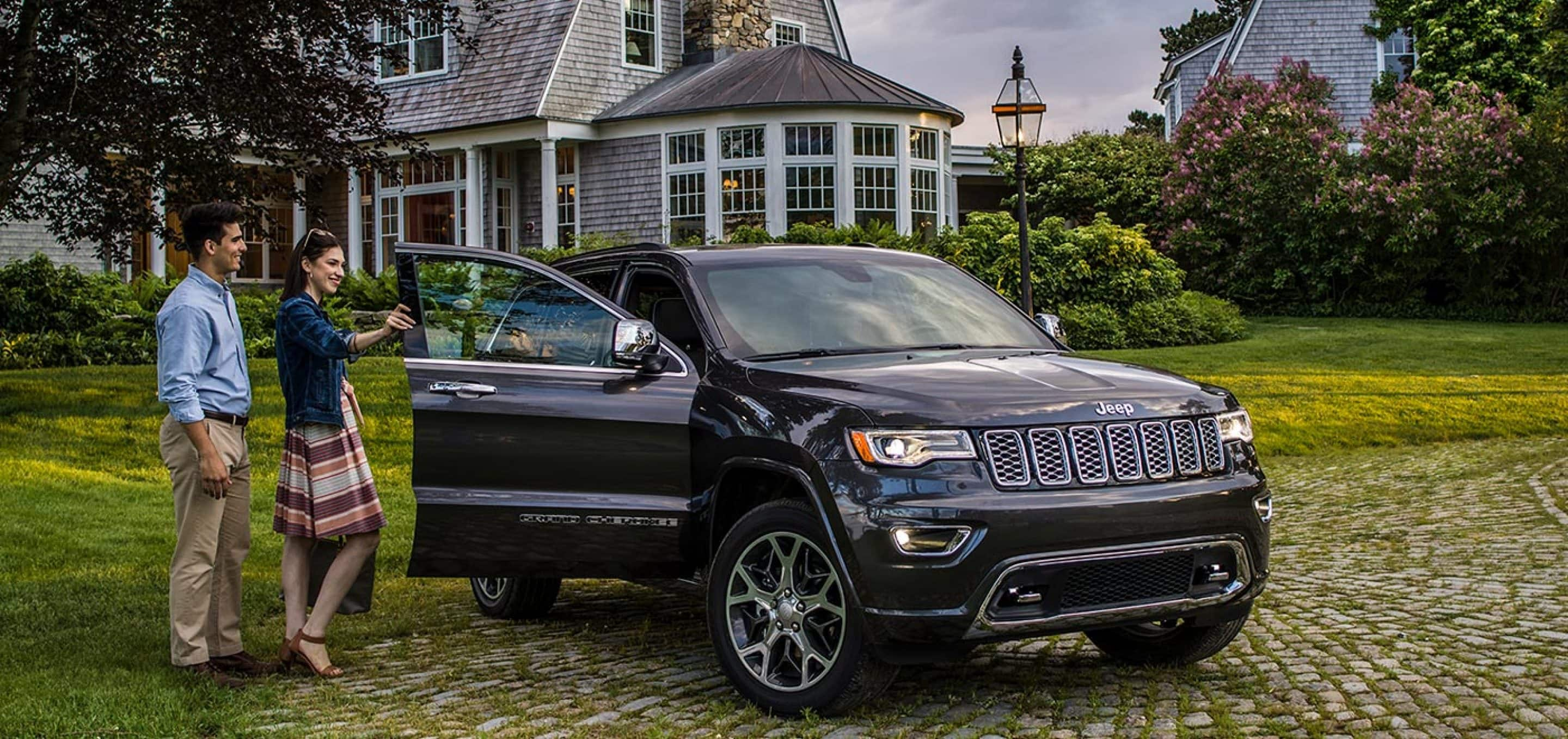 What to do When You've Locked Yourself Out
Get a great deal on a Vehicle here at Flager Chrysler Dodge Jeep
When you have locked your keys out of the car, your first instinct might be to panic. While some of the methods you might use to correct this issue might be more embarrassing than others, but no matter how this happened, you must keep your cool so you don't make things worse. We here at Flager Chrysler Dodge Jeep want to help you get through this, which is why we have put together some helpful tips should you ever lock your keys in the car. A reminder that if you bought your vehicle here at our dealership, we can help! Head down to our dealership and speak with one of our associates.
Keep Calm and Think
It's common to panic in situations such as this, but it's important to remain calm, so you don't make things worse. You don't want to find yourself calling 911, a friend, or the dealership if you haven't checked to see if one of the doors or the trunk is unlocked. Keep in mind that panicking also makes us do some dumb things such as smashing windows or even the windshield in order to get inside. Trust us, this does happen, and it's not something you want to do.
Know Where the Spare Key Is
Let's ask you a question, do you know where your spare key is? Make sure that you think hard as there could be someone who can go to your house and bring it to you. We highly recommend investing in a replacement key will pay for itself over time, and you will be delighted that you got this key. You might be able to get a temporary key from the dealer, but you're going to need a friend to drive you to the dealership. If you go this route, keep in mind that you need proper paperwork, such as vehicle identification. This also won't be an option if you have a keyless model.
Do You Have Roadside Assistance?
It's always a good idea to verify if your insurance policy has roadside assistance by making a quick call to your insurance agent. That way, if disaster strikes, you will be prepared. Keep in mind that most car insurance policies don't come with a roadside assistance option. However, if you find yourself locked out of your vehicle, your insurance company may send over a locksmith, which may or may not be included with your policy. If, by some chance, you do have a roadside assistance policy, be sure to take a picture of it on your phone, so you will always have it with you. Your roadside assistance will probably cover a locked-out vehicle, and it's one of the cheapest roadside assistance features. The cost of calling a tow truck to unlock your vehicle varies depending on where you are and the travel time involved. To make sure you are always covered when you lock your keys in the car, we recommend getting something like AAA, which will unlock your vehicle for the cost of a membership.
Unlock the Door Yourself
The folks who work for tow companies are professionals, and they will always come prepared with the proper tools for the job. One of the tools they will usually bring with them is a pump wedge which will easily open the door. Unfortunately, most of us don't have a pump wedge on hand, but you can substitute a blood pressure cuff to help you get the door unlocked. If you don't have one on hand, you might have a friend or a family who does and can bring it to you. The blood pressure cuff is strong enough to withstand the pressure without tearing. Start by sliding the deflated blood pressure cuff into the top corner of the driver's side door. Then, blow the cuff up until it creates a small gap that creates an opening in the vehicle. Be sure not to overinflate the cuff as it could damage the door. Next, use a wire coat hanger or another long skinny object and hit the unlock button. It will take some maneuvering to get the cuff into the door as a damaged door will end up costing you!
Get a New Vehicle at Flager Chrysler Dodge Jeep
Once again, if you have purchased your vehicle from Flager Chrysler Dodge Jeep and you have locked your keys in the car, we can always help you out! Have someone drive you down to our dealership, and we will help you out with a spare key! We are always here for our customers! Also, if you're looking for a new vehicle, we can help you out there, too! We have plenty of new and pre-owned Jeep's, Dodge's, and Ram's for you to see and test drive. Ask one of our knowledgeable and friendly sales associates. We can even accompany you on the test drive, so you get the full feel of all the features. Even if you can't make it down to the dealership right now, you can still view our entire inventory here on our website.