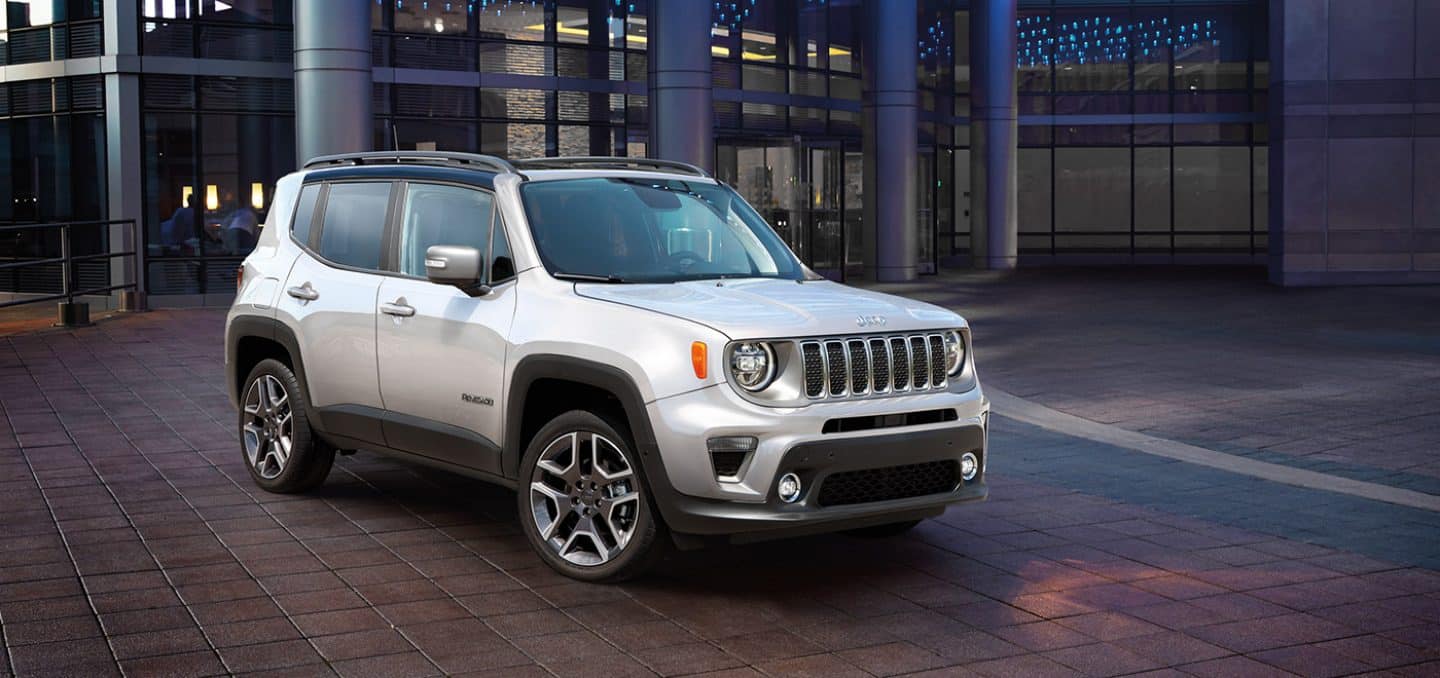 Top Jeep Renegade Accessories
Order Parts Online with Flagler DCJR!
The 2021 Jeep Renegade is an excellent choice for anyone seeking a new crossover SUV. Its compact nature makes it perfect for zipping around the city streets and lends the Renegade great agility and maneuverability. It also has an athletic side with true off-road prowess, especially on the Trailhawk trim level. The Renegade allows you to navigate seamlessly through your day, both on and off the paved roads. To help you customize your Renegade to fit your lifestyle, Jeep offers a wide range of accessories available through the Mopar store. These accessories cover everything from safety and protection, to style and convenience to help you truly make your Renegade your own! To find out more about just a small sampling of the accessories available to you, continue reading down below.
Vehicle Protection
Mopar offers genuine Jeep accessories that will extend your Renegade's longevity and keep it looking brand new for years to come. By protecting both the interior and exterior from any scratches and debris, you can really get the most out of your Renegade's appearance and cut down on maintenance costs down the road. Some of these protective accessories include floor mats in either premium carpet or rubber, a protective film to preserve the paint, and a fitted, water-resistant vehicle cover to protect your Renegade from the elements while it's not in use.
Premium Carpet Floor Mats
All-Weather Floor Mats
Paint Protection Film
Vehicle Cover
Storage Solutions
The Jeep Renegade encourages you to get outdoors and explore your favorite off-road trails. In order to have the best possible experience while hiking and camping, it's important to know that you can safely pack all your gear! Luckily, the Renegade has many cargo organizers and other storage solutions available to help keep everything in place. For the rear cargo area, there's a multi-compartment carry bag that will help you stay organized. There's also a larger cargo net which will help tie everything down and keep it from shifting during the drive. For the rooftop, there are specialized racks to secure bikes, canoes, skis, and more!
Rear Storage Carry Bag
Rear Storage Cargo Net
Roof-Mounted Watersport Carrier
Roof-Mounted Bike Rack
Safety and Convenience
Whether you're out enjoying nature, or simply taking your daily commute, it's important to feel safe and secure. For this reason, Mopar provides accessories that can help prevent issues, as well as improve the overall function of your vehicle, and your experience driving it. In case of battery trouble, there's an available battery charger to help you power up your vehicle on your own rather than having to call roadside assistance. There's also a battery warmer that will keep it in good working condition even on the coldest mornings. With the available air purifier, you can ensure top-notch air quality inside your vehicle, perfect for those who struggle with allergies. Lastly, there's a vehicle tracking system that can help you locate your vehicle, or help others locate you in case of emergency.
Battery Charger
Battery Warmer
Air Purifier
Tracking Device
Capability
The Jeep Renegade may be small, but it still delivers in terms of capability! The Renegade has a maximum towing capacity of 2,000 pounds when properly equipped, and these towing accessories help to further improve its performance. There are multiple sizes of trailer hitch balls, as well as a hitch receiver, ball mount adapter, and a trailer tow wiring harness. This equipment not only helps make sure you're making a strong and secure connection, but it also allows you to hook up to a variety of different equipment with ease.
Hitch Ball (2", 1 ⅞")
Hitch Receiver
Ball Mount Adapter
Trailer Tow Wiring Harness
Order Your Jeep Renegade Accessories With Flagler DCJR!
This is just a sneak peek at all the available options when it comes to accessories for your Jeep Renegade. To view the full selection, you can browse the online Mopar store and even order accessories from the comfort of your own home. If you have any questions about which accessories might be right for you, or to ensure proper installation, our experts here at the Mopar Service Center at Flagler DCJR are more than happy to help! You can reach us by phone or online, by filling out the scheduling form on our website. However you choose to shop, we look forward to working with you soon!