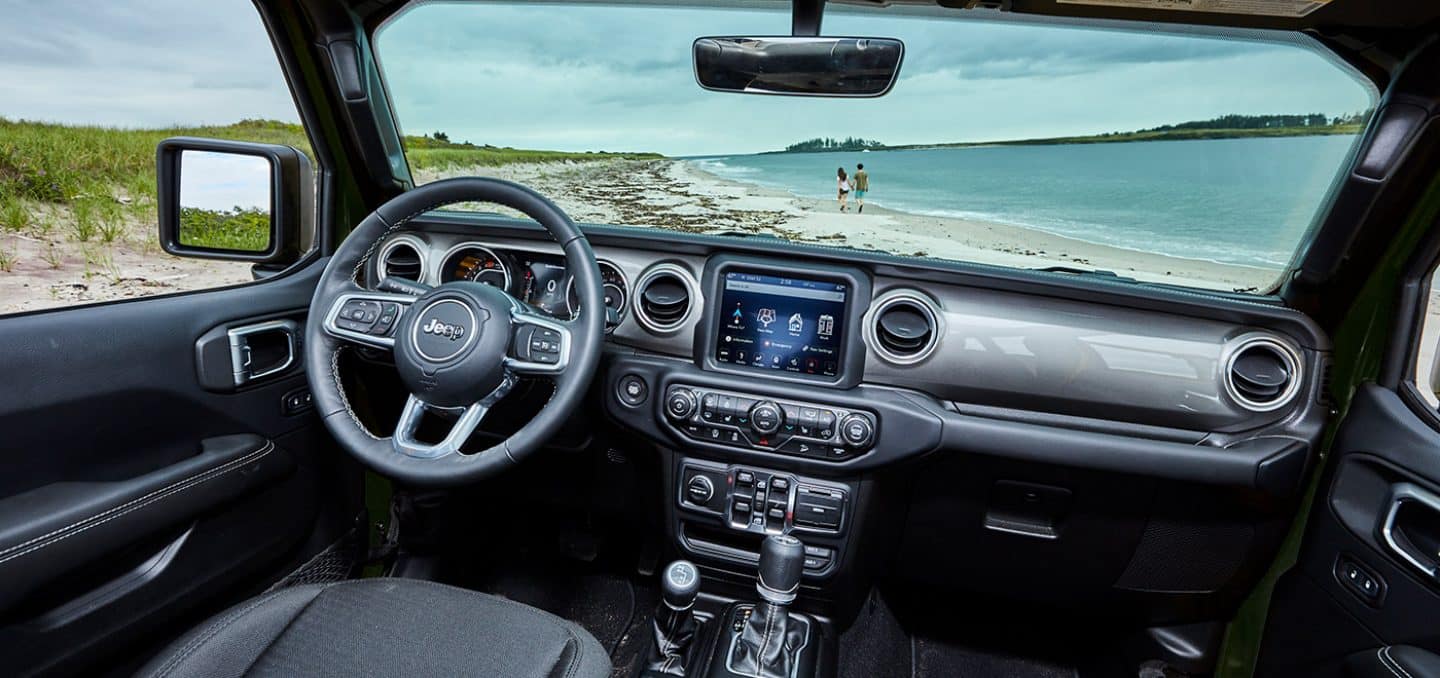 Tips for Teen Drivers
Brought to You by Flagler Chrysler Dodge Jeep Ram
If you're a teen driver, you know how much work goes into earning your driver's license. You've practiced, you've studied, and now the hard part is over. But now that you've learned how to drive, you're ready to dig deeper into what really makes a good driver, and how to make your driving go smoothly now, and in the future. We've compiled a few helpful tips to keep in mind as you continue to explore the world in a new way. As a new driver, you can start forming good habits today, for a lifetime of safe and happy driving! 
Avoid Distracted Driving
With all the excitement and big changes that go along with being a new driver, it can sometimes be hard to stay focused on the road. Luckily, with practice and a bit of planning, you can minimize distractions and stay safe while driving. If having friends in the car divides your attention, start off slow by just driving by yourself or with one passenger until you're comfortable. Check your state laws to make sure you're not driving with too many passengers until you're ready. Phones are another huge distraction, and should never be used while driving. To help with this, you can set your phone to a "silent" or "do not disturb" mode, and put it out of reach in a bag or in the glove compartment. If you need to use your phone for directions or music, make sure to input all the information ahead of time, and use a hands-free method like speakerphone or Bluetooth. 
Get Familiar with Your Car
Set yourself up for a successful drive by checking all your dashboard functions ahead of time. Driver's Ed classes teach us to always check our side and rearview mirrors before we start to drive, and you can also get to know the layout of your A/C controls, seating adjustments, radio settings and more - BEFORE you get going. Our cars can sometimes feel like an extension of home, and you should feel confident in knowing all of its ins and outs. This is especially helpful if you're sharing a car with other family members, as their settings might be different from yours. If you make a habit of checking every time, it will save you from searching for the right button while you're trying to keep your eyes on the road.
Agree on The Guidelines
Getting your driver's license opens up a new world of freedom as a teen driver, but with that freedom comes more responsibility. It can be helpful to communicate with your parent or guardian about what their expectations are for you as a new driver. Do you share a family car? Do you have a curfew? Are you allowed to drive with your friends? Every family's situation is different, so it's important to have open conversations about your family's rules about driving. For example, maybe you're allowed to drive your sibling home from school, but not to the movies with a group of friends. And who knows? Demonstrating how responsible you are behind the wheel might even earn you more privileges down the road.
Follow the Speed Limit
It can be tempting to bump up your speed when you're in a hurry, but following the speed limit is extremely important, especially for teen drivers. Even if the road seems empty, following the posted speed limit helps you handle turns with more control, and gives you more time to react to unexpected obstacles like animals, fallen branches, or unseen pedestrians. If you have to brake suddenly, speeding makes it hard to predict where the car will come to a stop. Plus, slamming on your brakes wears them out faster, meaning you'll have to pay to replace them more often. Following the speed limit saves you money in the long run by helping you avoid speeding tickets, and preserve your brakes.
Get Your Oil Changed at Flagler CDJR
It's easy to forget about simple car maintenance until it's too late. Oil changes are an important part of having a car, and making sure everything runs smoothly. Most cars require an oil change every 3,000 to 5,000 miles, so pay attention to how much you're using your car, or if you have a long trip coming up. If you're not sure where to go to get your oil changed, don't worry! Here at Flagler, we offer a wide range of car services, including oil changes, here in our Mopar Service Center. You can even make an appointment online by visiting our website and clicking "Parts & Service" then, "Schedule Service." Your mechanic will usually tell you when to come back for your next appointment, but you can also mark your calendar or put reminders in your phone to check your mileage regularly so that you never miss out on a fresh oil change!