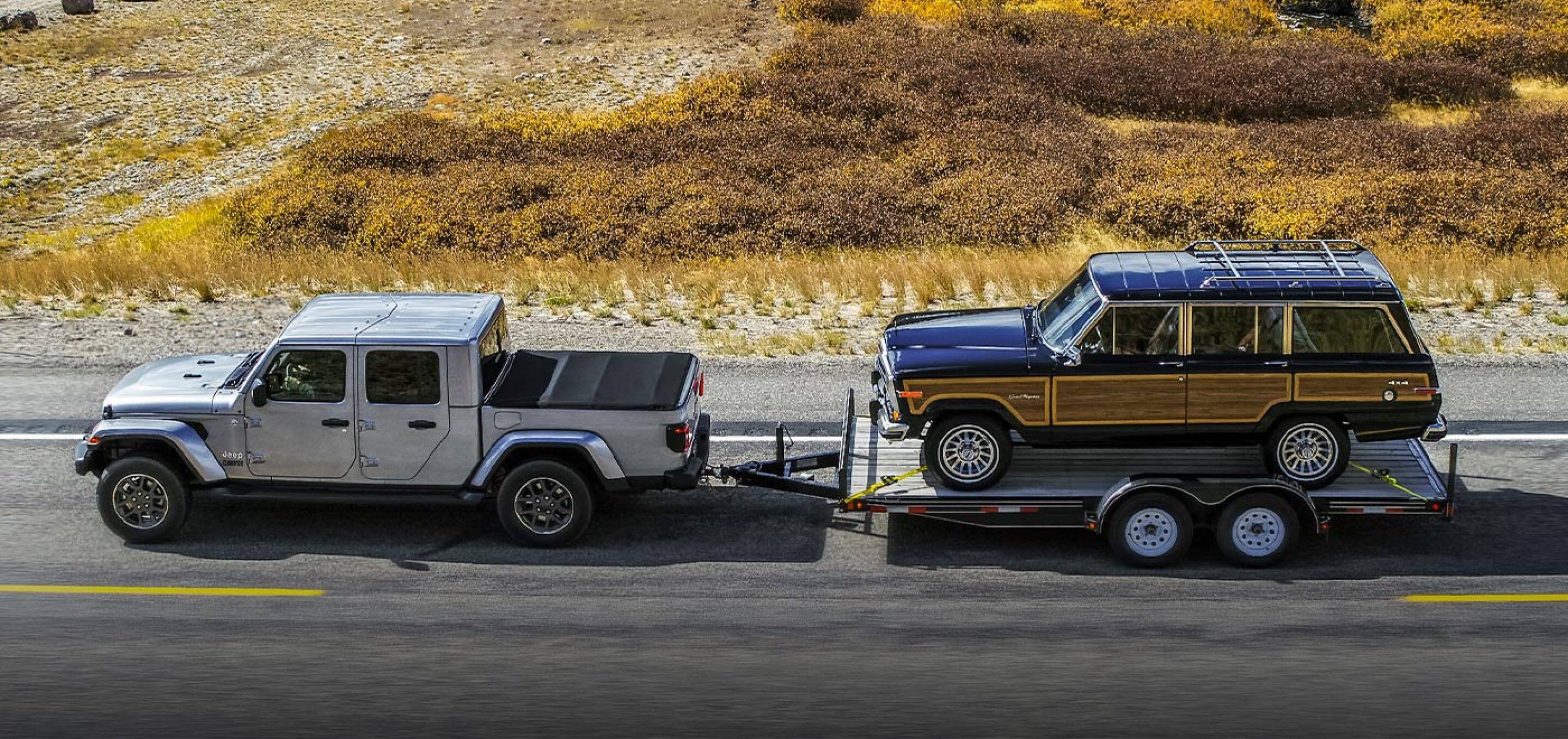 Road Trip Tips
Brought to you by Flagler Chrysler Dodge Jeep
While airplane travel is still the preferred method for taking a vacation, some people still value the car road trip. Taking a long road trip is something that our dealership highly recommends, as it gives you the ability to connect with nature and your family and friends while still seeing everything that this great country has to offer. Taking a long road trip can be exhilarating, but you need to be prepared. This is why we are providing you with some helpful tips to maximize your road trip. Without further ado, let's go over all the things that will help make your next trip a memorable one!
Clean Your Car
Before you hit the road, you're going to want to make sure you clean the napkins, gum wrappers, and pet hair out of your vehicle. Trust us; if you don't clean the interior of your vehicle, you're going to be sorry in the long run as the gum wrappers will quickly meld with the food wrappers, and that's something that nobody wants. As you continue on your trip, take some time every couple of days to purge your vehicle of any unwanted garbage, even if you can tolerate a little chaos. Even the minor filth can build up over time and start to drive you nuts.
Have Your Vehicle Checked
A week before you head out on your long and deserved, road trip head down to Flagler Chrysler Dodge Jeep and have our expert technicians check your car's fluid levels, brakes, tires, and anything else that could cause your vehicle to break down on the highway unexpectedly. You're also going to want to make sure that your spare tire is properly inflated and that you have extra washer fluid and jumper cables on hand.
Make a Plan
One thing you can count on when you're taking a long car trip is delays. While you might not see something like "Bridge Out" you are likely to see the flashing lights of a "Road Work Ahead" or "Merge to One Lane" sign. Just know that things are not always going to go your way 100% of the time. If you are overscheduling your road trip, you have put yourself in a situation where you are slogging through the last few miles when you should be in a hotel sleeping. Never cancel your hotel reservation to pay for another one; it signifies that your road trip is going out of whack!
Stay Off the Highways
Unless you are sticking to a strict schedule, there is no point in taking a car trip if you're not going to see the country. Spend some time on the back roads! Most maps will provide you with some indication of what constitutes a "back road," which is normally indicated by red dots along the roads listed as scenic routes. Most back roads provide you with some stunning views of the good ol' US of A. If you can't find some of the better back roads where you are, another great app is Roadtrippers.com, which is both a website and a mobile app.
Avoid Trouble Spots
If you find yourself grinding out long hours on your road trip, it's not unimaginable that you might find yourself in the wrong place at the wrong time. You might find yourself trying to cross the Hudson River during rush hour or traveling those long bridges to Key West on Friday afternoon during Memorial Day weekend. You're going to want to plan ahead so that you are crossing the Hudson in the morning and the Key West bridge on a Thursday instead of Friday.
Get Your Vehicle Road Trip Ready at Flagler Chrysler Dodge Jeep
Before you head out and see this great country of ours, you're going to want to make sure that your vehicle is ready for those huge miles. Head down to Flagler Chrysler Dodge Jeep and schedule an appointment to see our highly skilled technicians. While you're here, we can change your oil, rotate your tires, and top off your fluids. If you need a more extensive repair, we can do that for you as well! You can make an appointment by heading down to our dealership or filling out an appointment form
here on our website
. We look forward to working on your vehicle here at Flagler Chrysler Dodge Jeep!