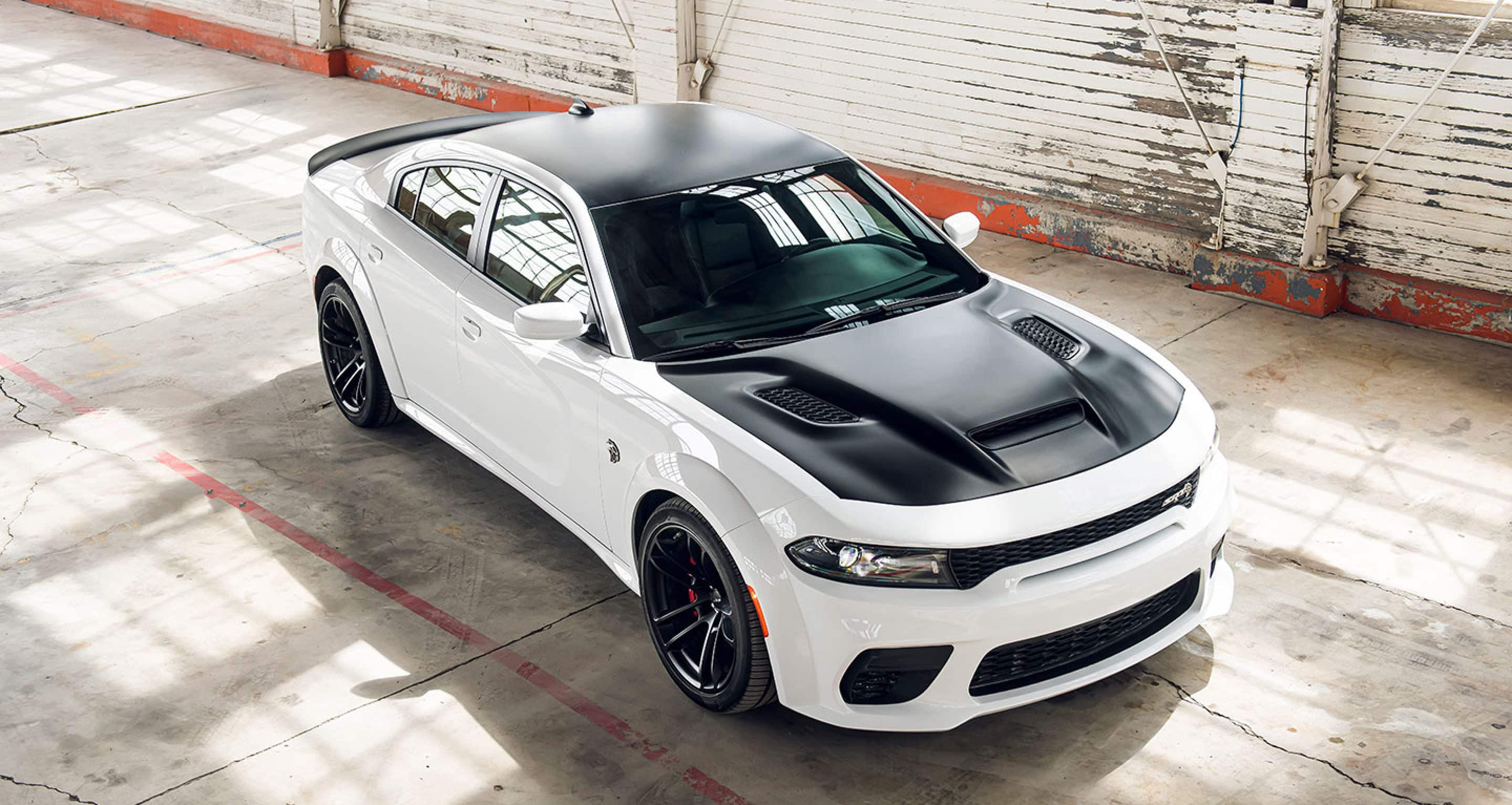 Intro to the 2022 Dodge Charger
Check out the 2022 Dodge Charger at Flagler Chrysler Dodge Jeep
While it seems that muscle cars might be going by the wayside, the Dodge Charger continues to chug along thanks to its wide array of powerful engines and superior performance and personalization. So whether you prefer power or luxury, you are sure to find a version of the 2022 Charger that will fit your tastes. Best of all, Dodge has made sure that no matter what kind of driving experience you're looking for, Dodge is allowing you to tailor the Charger however you wish so it will suit their personality. Overall there are five different engine options and five trim levels that you can choose from, and each of those trim levels comes with some of the best features we have seen in the Charger's history. Please continue reading below as we go over everything you can get with the 2022 Charger!
What engine options are there for the 2022 Charger?
The first two trims, the SXT, and the GT, offer drivers a solid V6 engine under the hood. It's a 3.6-liter V6 that kicks out a spectacular 292 horsepower and 262 lb-ft of torque. This can be upped to 300 horsepower and 264 lb-ft of torque with the rear-wheel-drive GT or the all-wheel-drive versions of the SXT and GT. When you move up to the solid R/T trim, you get the first of the V8 engine options. This one is a 5.7-liter V8 which pumps out a massive 370 horses and 395 lb-ft of torque. Then there is the popular Scat Pack which has a 6.4-liter V8 that delivers up to 485 horsepower and 475 lb-ft of torque. Still not enough power for you? Well, let us introduce you to the SRT Hellcats! The first Hellcat uses a supercharged 6.2-liter V8 that kicks out 717 horsepower and 650 lb-ft of torque to scorch the pavement. Meanwhile, the SRT Hellcat Redeye takes things a step further with a potent and supercharged 6.2-liter V8 that sets the road ablaze with its 797 horsepower and 707 lb-ft of torque. All of these engines pair very well with the eight-speed automatic transmission. There is nothing like driving a Dodge Charger!
What features can I expect for the 2022 Charger?
There are five outstanding trim levels available for the Charger, and each one comes with a large amount of tech, performance, and luxury features. The first trim is the SXT, and it is well equipped with 17-inch wheels, keyless entry and ignition, a leather-wrapped steering wheel, dual-zone climate control, remote start, cruise control, and a 7-inch touchscreen with Apple CarPlay and Android Auto. Moving up to the GT adds more impressive features such as LED foglights, heated outside mirrors, a sport suspension, a functional hood scoop, and an 8.4-inch infotainment touchscreen. More performance items are available for the R/T and the Scat Pack, such as an active exhaust, unique 20-inch wheels, heating steering wheel and front seats, launch control, performance drive modes, a limited-slip differential, and high-performance brakes. Finally, there is the Hellcat trim which not only has great power but a ton of fun features, including unique fender flairs, ultra-high-performance brakes, high-performance tires, driver's seat memory settings, and an adaptive suspension.
Option Packages for the 2022 Charger
Not only does the 2022 Charger come with some of the best standard features available, but you also have the option of several option packages. There is a Plus Group with some additional convenience and premium-oriented features, the spectacular Daytona Edition with some unique styling details, and a Technology Group with some excellent driver aids, including adaptive cruise control. Other additional packages include the Blacktop package with blacked-out wheels, a dark exterior trim, and a Performance Handling Group with upgraded brakes and suspension.
What's New for the 2022 Charger and the Hellcat
New for the 2022 Charger is a Deluxe Security system that comes standard on the Scat Pack, SRT Hellcat, and SRT Hellcat Redeye and helps protect your Charger. You can also find it on the Driver Convenience Group on several trim levels. If you are looking for a Charger with a ton of pep, then the Hellcat versions are your best bet. They have solid features such as a Launch Control system that will manage tire slip as it launches the vehicle and allows the driver to achieve constant straight-line acceleration. Hellcat versions also come with a Launch Assist that uses wheel speed sensors that watch for driveline-damaging wheel hop at launch and quickly modify the engine torque to maintain a full grip. Finally, the Line Lock will engage the front brakes and hold the vehicle stationary while leaving the rear wheels free for a burnout to heat up, which cleans the rear tires.
Get more info on the 2022 Charger at Flagler Chrysler Dodge Jeep
With many solid engines, tons of advanced features, and several unique packages, there are plenty of reasons to be excited about the 2022 Dodge Charger! Want to know more about the latest version of this fantastic muscle car? Then head down to Flagler Chrysler Dodge Jeep and speak with one of our knowledgeable and friendly sales team members! We are more than happy to answer any questions you may have about this spectacular muscle car and even set you up for a test drive when it comes out! In the meantime, be sure to check out our entire inventory that is available on our lot and
our website!