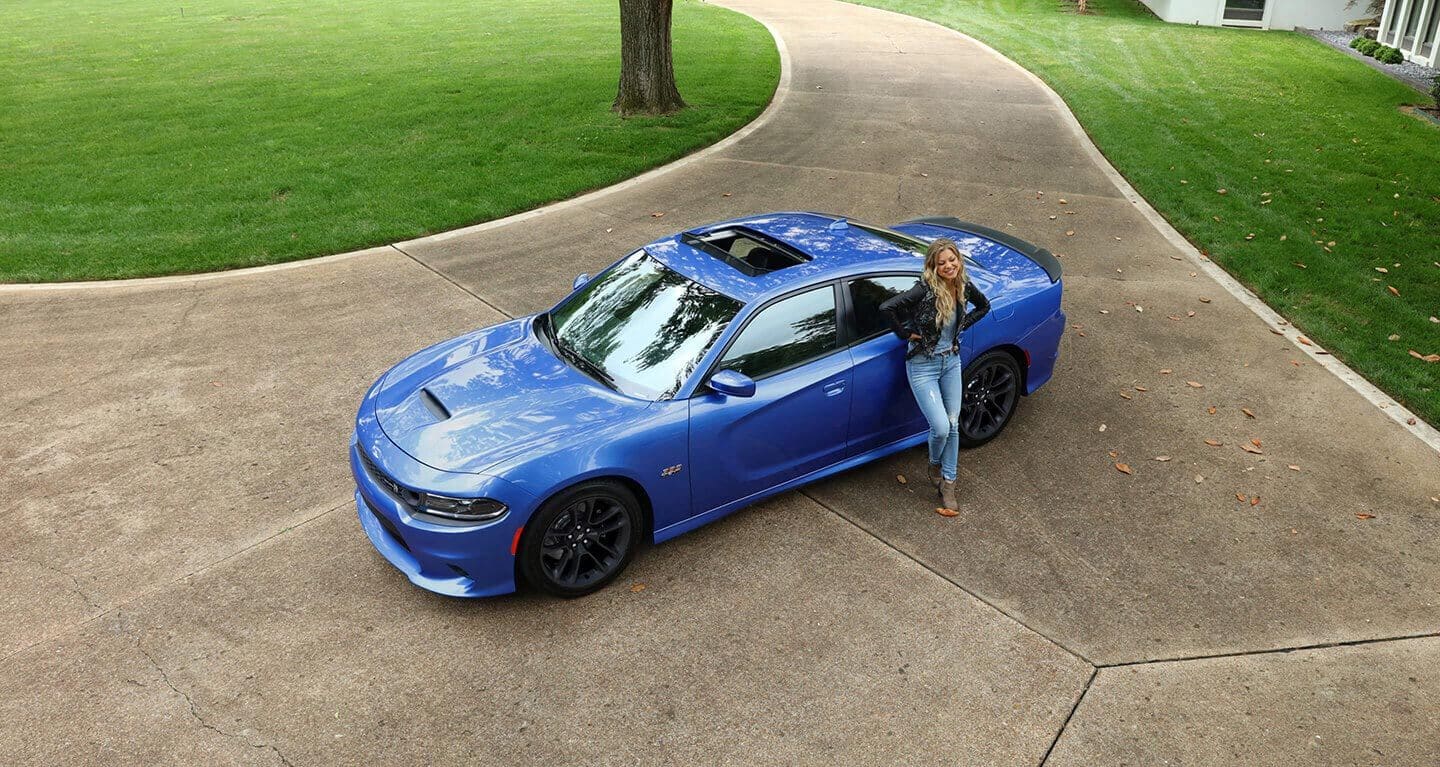 Buying vs Leasing a Vehicle
Brought to you by Flagler CDJR
Trying to decide between buying or leasing can sometimes be as much of a headache as deciding on your next vehicle. At Flagler Chrysler Dodge Jeep Ram, we want to make your next car-buying experience as easy as possible. That's why we want to give you the full breakdown of the pros and cons of buying and leasing so you can make the best decision to get the vehicle you need at a price you can afford. There are a few very important questions to ask yourself when deciding between leasing and buying, which we will tell you on this page. Please continue reading to learn more about buying vs leasing a new vehicle, then check out our full inventory right here on our website!
What are the benefits of buying a new vehicle?
There are many benefits to buying, or financing, a vehicle. The first and oftentimes most considered benefit is that there is no mileage restriction for a financed vehicle. This is better for the people who put more than 12,000 miles on a vehicle in a given year, but this doesn't apply to all drivers. Financing will also save you money in the long run, and when the end of the loan is reached, you're quite literally driving the car for free. Purchased vehicles instead of those that are leased can also be modified to fit the desires of the driver. This is especially attractive with a seemingly endless amount of genuine Mopar parts and accessories available to all Chrysler Dodge Jeep Ram vehicles. Last but certainly not least, you can sell or trade in a purchased vehicle when you want to get a new car without the hassle of lease terms.
Benefits of leasing a new vehicle
Leasing a new vehicle also offers many great benefits. Leasing is excellent if you don't drive excessively and want to get a new car every 2-3 years. Leasing a vehicle will almost always give you a lower payment than if you finance. You also might not have to spend much money, if any, on a down payment. If you decide to lease a vehicle, you're going to be driving a better car, usually at a cheaper rate. With a leased vehicle, all maintenance and repairs are covered under the factory warranty, which is almost guaranteed to last longer than the usual lease term. The last benefit is that drivers will not have to hassle with a trade-in value when the end of the lease term is reached.
Buy or lease your next vehicle at Flagler CDJR
When deciding whether you should buy or lease your next vehicle, consider these important questions. Approximately how many miles do you drive in a year? Do you need a new car every 2-3 years? How much are you willing to spend on a down payment? How much are you able to pay monthly? If you have more questions regarding the decision between buying or leasing, get in touch with one of the sales professionals at Flagler Chrysler Dodge Jeep Ram. Right here on our website, you can browse our full inventory, get an estimated trade-in value for your current vehicle, and even apply for financing with our secure form. However you choose to shop, we look forward to working with you!