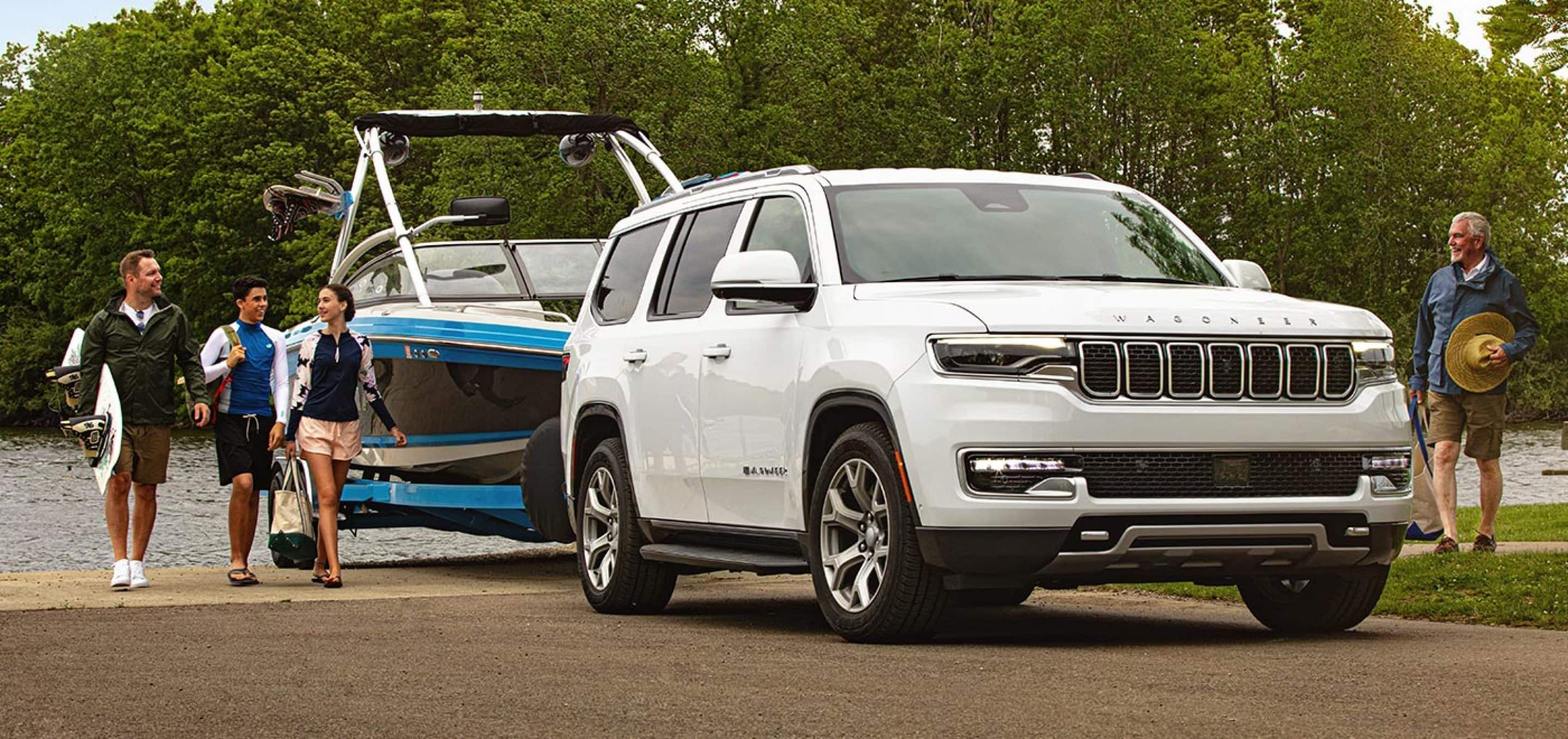 2022 Wagoneer Mopar Accessories
Get your Wagoneer Accessories at Flagler Chrysler Dodge Jeep
After a long wait, the Wagoneer has returned, and it is the most spectacular version of the Wagoneer yet! Not only does it come with three-rows and can comfortably seat up to seven passengers, but you also get a powerful V8 engine and the ability to tow up to 10,000 pounds! The innovation doesn't stop there, as the 2022 Wagoneer also comes with the latest version of the Uconnect system that has five times faster speeds than the previous version and comes with wireless Apple CarPlay and Android Auto. In addition, numerous safety systems will keep you driving with confidence no matter where you travel. With all of this, you might think that the Wagoneer is perfect, and you would be right! But Mopar makes it more perfect with some added accessories, all of which we will cover below!
Cargo Management
While the Wagoneer already comes with a ton of available space, Mopar provides you with several available accessories to help you store even more of your stuff! Available is a cargo tote that will allow you to carry many small items in a convenient cargo bag. Want a place to store your skis and snowboard? The Wagoneer has a convenient ski and snowboard carrier and a surfboard carrier for those trips to the beach. Carry canoes or a bike with those specific racks as well. There is even a roof basket with a cargo net that will keep all of your items safe and secure. The Wagoneer provides you with plenty of places to store all of your items!
Cargo Tote
Ski and Snowboard Carrier
Canoe Rack
Bike Rack
License Plate Gift Set
Cargo Liner
Exterior Accessories
While the outside of the Wagoneer is already incredibly pleasing to look at, Mopar has several available exterior accessories to customize the Wagoneer to your liking. First, customize your license plate with the different license plate frames. Second, are you planning on taking a trip into the wilderness? There is an available 10x10 tent that comes with a 7x6 screening room. Here in Florida, we do tend to get some inclement weather from time to time, but sometimes you're going to want to keep those windows ventilated so you can get some air. For that, the Wagoneer comes with side window air deflectors. There are so many possibilities, thanks to your friends at Mopar!
License Plate Frame
10x10 Tent
7x6 Screening Room
Side Window Air Deflectors
Interior Accessories
There is a lot to love about Wagoneer's interior, from its plush leather seats to its innovative technology, and Mopar has several fun features to make things even better. Keep your pets safe and secure, thanks to the pet kennel. Meanwhile, the premium carpet floor mats will help protect the floor's carpet safe from dirt, grime, and spills. You can also protect the pedals with the pedal covers. If you are planning to head out into the wilderness, keep yourself and your loved ones safe with a first aid kit that comes with ice packs, gauze, alcohol wipes, and antiseptic wipes. Finally, there is a winch accessory kit with an 18,000-lb tensile strength tow strap! There is a lot to love about these interior accessories.
Pet Kennel
Premium Carpet Floor Mats
Pedal Covers
First Aid Kit
Winch Accessory Kit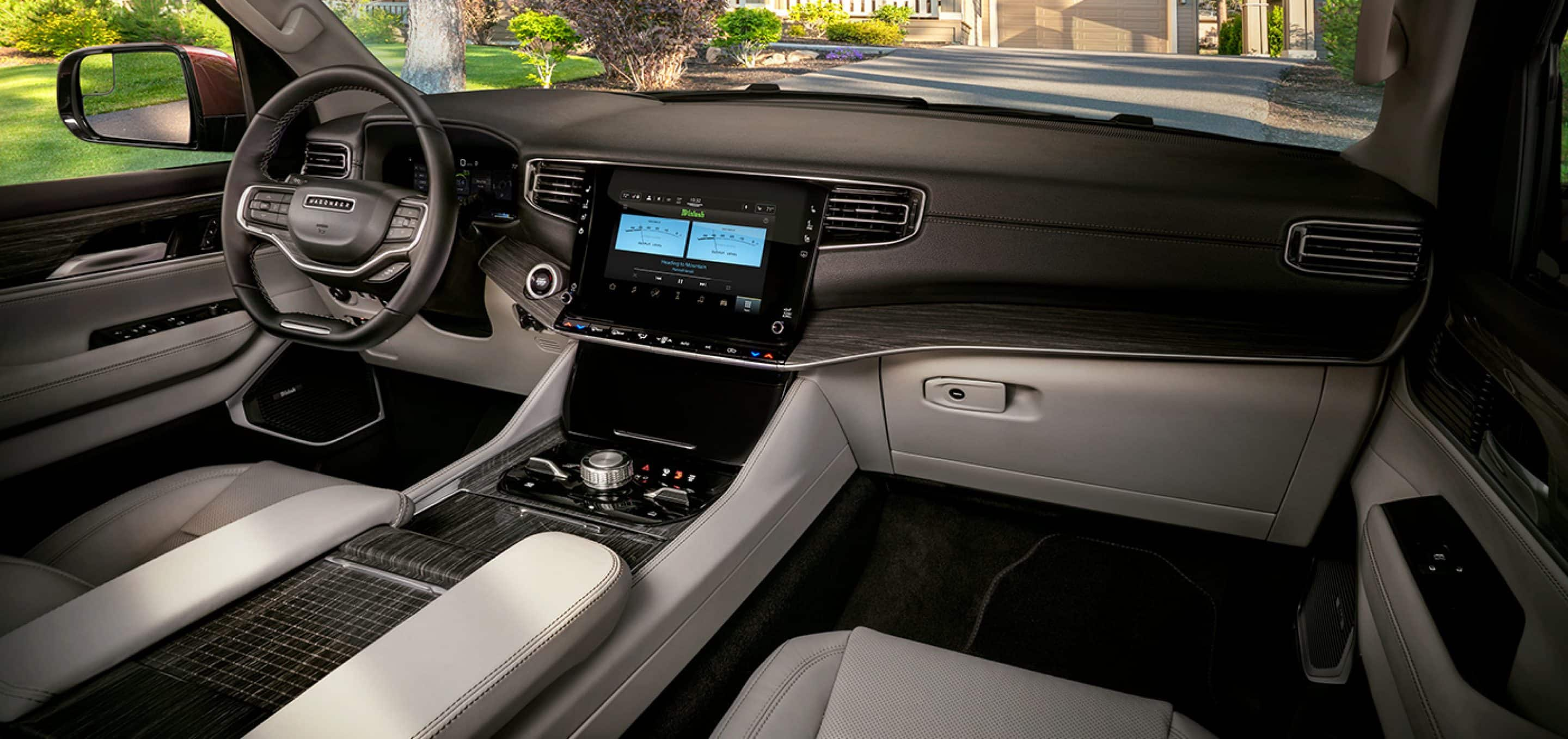 Additional Componants
In addition to all of these outstanding accessories, there are a few additional components that you can get for your Wagoneer! Connect your trailer more accessible with a trailer hitch plug, a trailer hitch ball, and a trailer hitch ball mount.  Your wheels also need some attention as well, which is why Mopar has several available accessories for your wheels, including a wheel lock set, center caps, valve stem caps, and a black lug nut kit that comes with four lug nuts. Mopar thought of everything when it comes to your Wagoneer!
Trailer Hitch Plug
Trailer Hitch Ball
Wheel Lock Set
Center Caps
Black Lug Nut Kit
Trailer Hitch Ball Count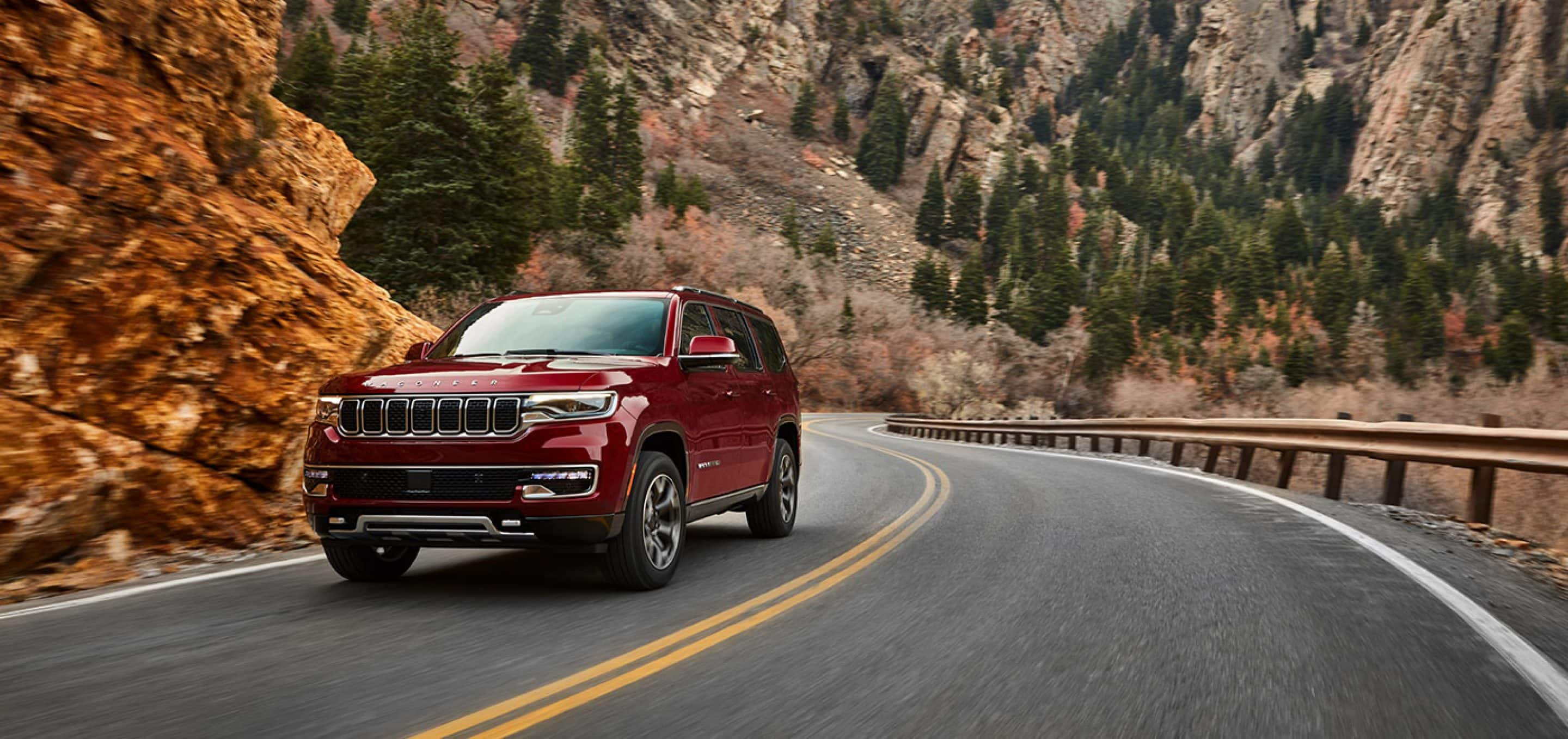 Check out some Mopar Parts for your Wagoneer at Flagler Chrysler Dodge Jeep
Have any of these accessories caught your eye? Then be sure to head down to Flagler Chrysler Dodge Jeep and speak with our knowledgeable staff, who will point you in the right direction for the parts you need. You can find several of them here in our parts department and if you can't find what you're looking for, be sure to order new parts right here on our website. If you're in the market for a new Wagoneer, we can help you out there too! We have the Wagoneer in stock, and you can schedule a test drive here at our dealership! If you find a trim of the Wagoneer you like, be sure to visit our finance center, where we will work with you toward a deal that suits your needs. We can't wait to see you here at Flagler Chrysler Dodge Jeep!