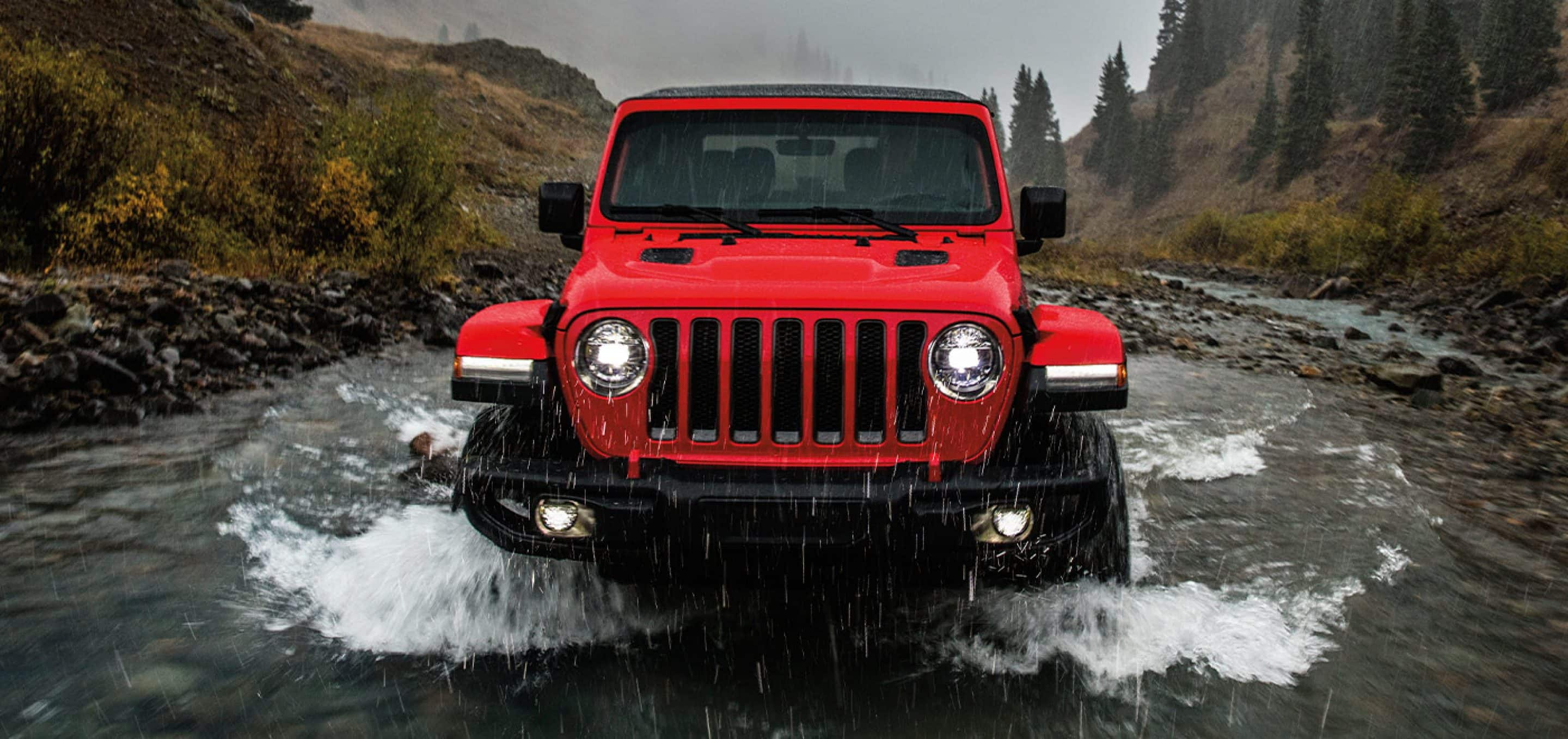 What to Pack for Jeep Off-Roading
Get Jeep Service Done here at Flagler Chrysler Dodge Jeep!
While you're out in the wilderness with your Jeep, you can run into some tough challenges or difficult situations which will require the right tool for the job. These essentials can help you avoid a major disaster in your off-roading life and can prevent you from being stranded in the middle of nowhere. Below you will find some things you should bring with you the next time you head off the road, and it's good to keep in mind that before you hit the trails, you make sure that your Jeep is ready for the trails! Head down to Flagler Chrysler Dodge Jeep for a check-up today! Now let's get to what to bring with you on your next off-road excursion.
Recovery Kit
If you're bringing a good recovery kit with you, it should contain several items, including a winch, straps, shackles, and MAXTRAK. All of these items will come in handy if you get stuck. A recovery kit is crucial if you're heading off the road on soft terrains such as the beach, sand dunes, soft desert washes, mud, and snow. In addition, you should also bring a spare tire and tire repair kit. Most of the time, people rely on the donut they have had for 20-plus years and don't even realize it's junk until they have to use it. Always make sure you have a full-size spare tire that matches the size of all your other tires. You should also bring all the necessary tools to change it if needed.
Air Deflator and Inflator
When it comes to your tires, what should you bring when you go off-roading? Many drivers won't think about using an air deflator, but when you need one on the trails, you'll be glad you have it. Overall it will save you a lot of time and a lot of lost value stems. When it comes to putting air in your tires, there are a few options you have to choose from. One thing you can bring with you is a small air compressor which is a good option even though it will take a good length of time depending on how flat your tire is. The other option is a Power Tank which is excellent if you want to put air in your tires quickly and efficiently. It's portable and easy to use and can also give you enough pressure to run air tools.
Communications and Navigation Equipment
Knowing where you are on the trails and having an exit plan is an absolute must, so bringing a navigation tool with you is extremely important. This tool can be anything hand-drawn on a map to a fully-loaded GPS or a smartphone with a GPS app. Whether you are heading out on the trails by yourself, though that's not recommended, or taking a ton of your friends with you, communication is a big key to a successful off-road excursion. It might be tough to guide a group through the trials without communicating with the others in your group, so be sure to bring a walkie-talkie or some other communications device with you before you go!
Tool Kit and Jack
No one like to break things when they are out on the trail, and the only thing worse than breaking something is not having the proper tools to fix it. Therefore, always bring a tool kit with you, which should include some essential tools such as wrenches and screwdrivers,  a hammer, and a prayer, just to name a few examples. Other tools you need to bring with you is a jack which will help you if you need to change a tire. Other tools you might want to consider bringing with you include a shovel, knife, zip ties, WD-40, and duct tape.
Jumper Cables and Jump Starter
Having a dead battery can seriously kill all your off-road fun. A dead battery can scare and stress out many people, so you should always bring a set of jumper cables and a jumper box to assist you if your battery is drained when out on the trails. Ensure your jumper box is fully charged and always carry it with you. Getting a dead battery in the middle of nowhere might expose you and the friends you have brought with you to some possible dangers. Keeping on this topic, you should also get a flashlight with you, so you have a significant light source if you are ever stranded in the dark!
Get your Jeep Services here at Flagler Chrysler Dodge Jeep
Of course, before you head out on the trails for fun, you need to ensure that your Jeep is in good working order. If you need an oil change, tire rotation, or a more significant repair, then our Flagler Chrysler Dodge Jeep team is more than happy to oblige! We will go over every inch of your vehicle, ensure it's in good working order, and have you back on the trails in no time. If you are looking for genuine Mopar parts, we can also help you out there. Mopar will always make your off-road excursion that much more exciting! You can make an appointment for service in person or by filling out an appointment form
here on our website
. We look forward to seeing you here at Flagler Chrysler Dodge Jeep!