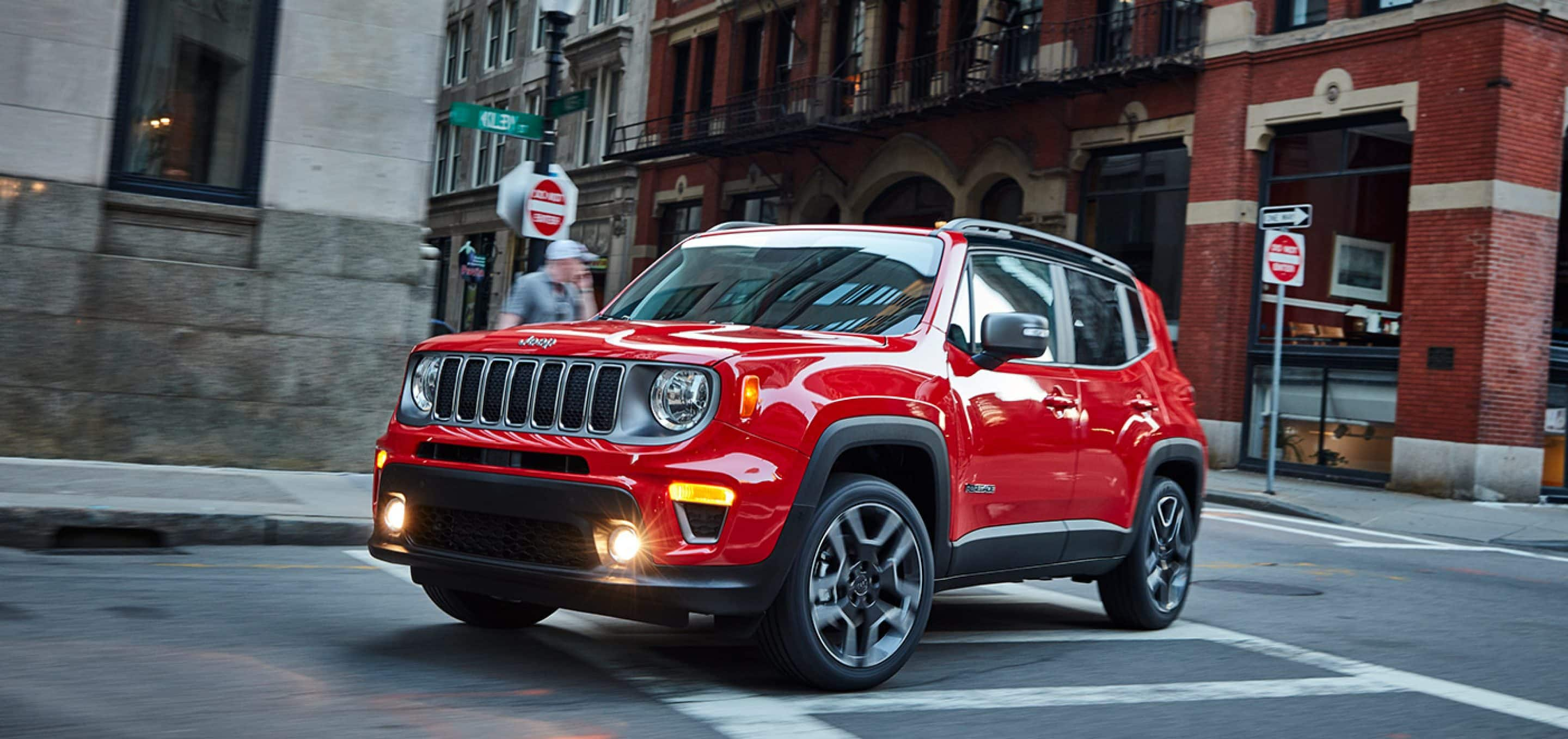 Tips for Holiday Travel
Get your Vehicle Ready for the Holidays here at Flagler CDJ
Thanksgiving is on its way, and there is a lot to be thankful for this holiday season! Americans are traveling in droves, and if you're one of these people, you need to know how to make your trip more effective this holiday season so you can avoid those congested interstates and roadways during your trip. We here at Flagler Chrysler Dodge Jeep want to help, so we have put together these travel tips that you can use this holiday season. Of course, before you head off on your holiday excursion, be sure to head to our service center, where we will take a look at your vehicle and make sure it's in its best working condition!
Set Your Destination
Before you set off on your road trip, be sure to set your final destination in your navigation system before your departure. That way, this will give you one less thing to worry about while you load up your car at the last minute and get you on the road quickly! Then, when you finally get behind the wheel, ensure that all your safety systems, such as adaptive cruise control, forward-collision warning, lane-departure warning, blind-spot monitoring, and rear cross-traffic alert, are all turned on; as they will assist you every step of the way!
Check Your Weather Report
Make sure that you check the weather report before you leave for the holidays. If you are traveling to a place that has a colder climate than Florida, then the weather could play a factor as a sudden winter storm could catch you off guard in your travels. Winter weather can lead to road closures in the middle of your trip. You can check the Federal Highway Commission's website is an excellent resource, and you can research any number of traffic and weather sites for all the latest updates and information.
Keep an Emergency Kit
You need to be ready for any possible contingency and seeing as how Thanksgiving is one of the busiest travel days of the year. To make sure that you're prepared, we highly recommend taking an emergency kit with you on your excursion and fill it with a thermal blanket, jumper cables, flairs, a flashlight, a window scraper, hand warmers, and more. The last few are especially important if you're heading to a place that has a colder climate this holiday season. Of course, you can also add any other safety items you can think of!
Pack an Extra Charger
You never know when your phone will run out of juice, so make sure that you keep an extra phone charger in your car. Trust us; you will be glad that you did especially if you have an emergency. Keep in mind that you should never be talking on your phone while you're driving unless you are doing it hands-free. If it's an emergency, pull over to the side of the road to make your phone call. The safety of you, your passengers, and your vehicle should always be your top priority.
Stay Safe
The first key to staying safe is ensuring that all of your passengers are wearing their seatbelts. Passengers might fall asleep, but you need to make sure that you remain vigilant and remind everyone to put on their seatbelt, especially if you're traveling in a large van or SUV. Another good tip is to take regular breaks as we all tend to get tired on long trips. Make sure to stop every two or four hours, especially if you're driving at night. Taking brakes will reduce fatigue and tunnel vision when you're on the highway! Finally, make sure that you watch your speed as driving too fast can be risky when the streets are packed with holiday traffic. Also, state police will be out in full force to catch all the rule brakers.
Schedule Service for your Vehicle here at Flagler CDJ
Before you head off for the holidays, you need to make sure that your car is up to par to handle everything the road throws at it. Here at Flagler CDJ, we have professionals that are more than happy to service your vehicle no matter what it needs. We specialize in everything from changing your oil to rebuilding your transmission and everything in between. You can schedule service in person by heading to our dealership or filling out a form
on our website
. We look forward to working on your vehicle here at Flager CDJ!