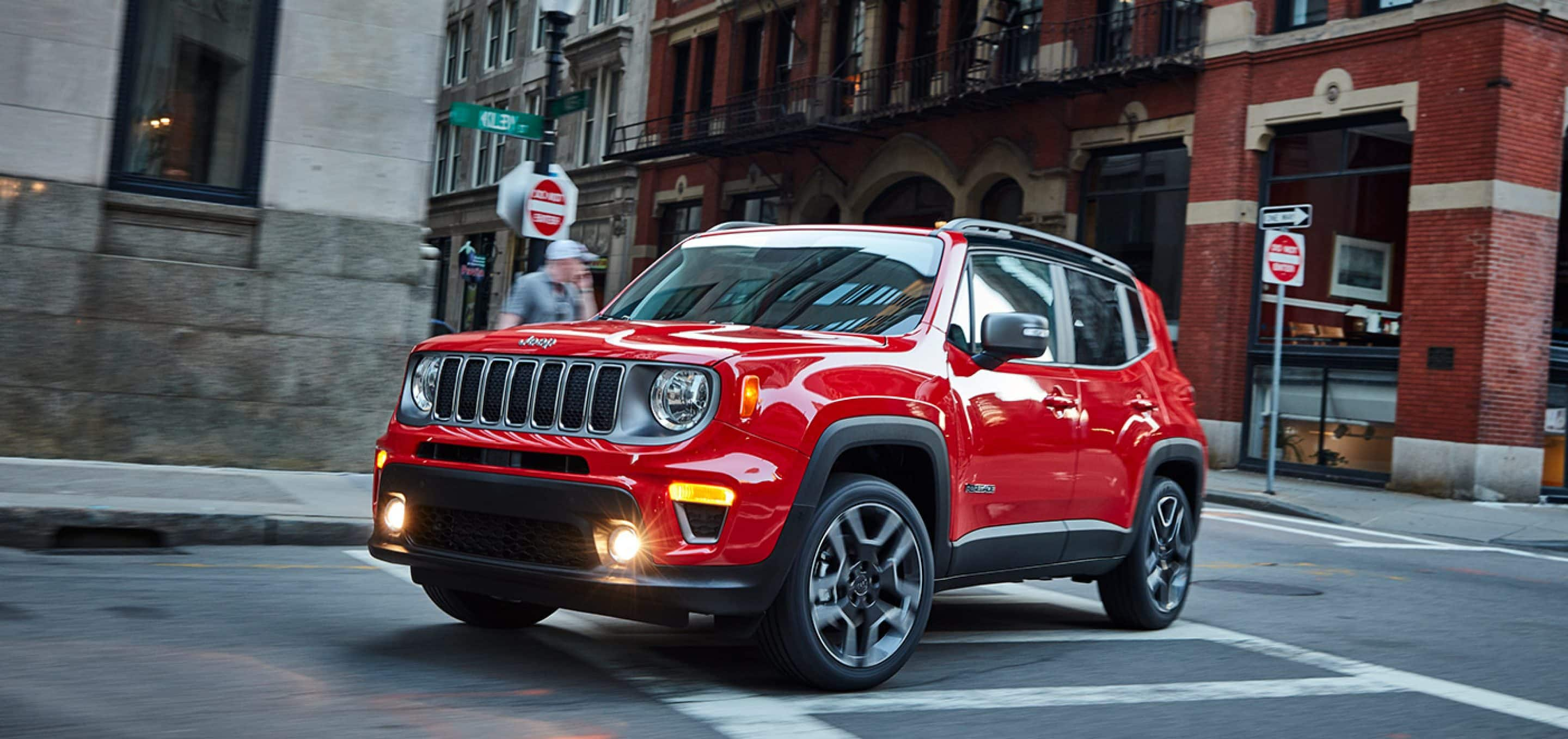 Jeep Tire Service Palm Coast FL
Importance of Tire Maintenance
Flagler DCJR of Palm Coast, FL knows the importance of keeping your tires in good shape. The safety and comfort of your Jeep depends a lot on the condition of its tires. Handling, fuel efficiency, noise, and of utmost importance, safety, all depend on good tires. Flagler's service professionals have the training and experience to deliver high-end care in tire maintenance, and help you replace them when it's time.
How do I know if my Jeep's tires are in good condition?
Four items are involved in checking the condition of your Jeep's tires: tread, pressure, alignment and balance. The part of the tire that maintains contact with the road is the tread. Only a few seconds with a coin is needed to check the tread wear. Look to see if part of the tread or sidewall is raised, which could indicate that a belt inside the tire may have become separated. Tire pressure is a way to measure the amount of air in each tire. An inexpensive gauge can be used to check for the proper pressure for each tire, although a very low tire will look a bit flatter. Tire alignment keeps your Jeep's tires in sync and pointed straight ahead. An alignment should be done if you notice the tire treads wearing unevenly. If the Jeep is pulling to one side, and the tire pressure of all the tires is good, a re-alignment might be necessary. And lastly, the balancing your tires corrects the weight distribution. A thumping or abnormal vibration may call for a re-balancing. Erratic tread wear could possibly indicate that shocks or suspension needs replacing. A few minutes at least once a month could save you money, or even avoid a collision. Flagler's service department would be happy to help you diagnose anything unusual you notice related to your tires.
Why is air pressure of my Jeep's tires so important?
The most important reason the air pressure in your tires is so important is safety! Low tire pressure can damage your tires to cause unsafe driving conditions. High tire pressure reduces traction, which also can be dangerous. Properly inflated tires also save you money! It improves gas mileage, and extends your tires' lives. Recommended pressures can be found in your owner's manual and on the Jeep driver's side door jam. Remember these are for cold tires, so let your car cool off before checking the pressure. Flagler can help with any questions you may have.
What should I know about tire tread?
Your contact with the road is through your tires. It is vital to have good tires to maintain good control of your Jeep. Poor tires result in poor traction which makes it more likely you will skid or lose control. The top of Washington's head should be covered when a quarter is inserted upside down in the tread (for 4/32" of tread) across the tire (inside and outside edges, and the center).
What about balancing, alignment, and tire rotation?
Properly cared for tires will be safer and last longer. New tires should be balanced and aligned when they are installed. Balancing should also be done when there's an unusual vibration or a tire is removed from the wheel. Alignment is also needed when an inspection shows that the tires are out of balance. Rotating your Jeep's tires should usually be done every 5,000 to 7,000 miles.
Flagler Dodge Chrysler Jeep Ram in Palm Coast, FL, can help!
The service professionals at the service locations of Palm Coast, FL, are trained and ready to help with all of your tire-related or Jeep-related needs to keep your tires long-lasting and in good condition. They care about keeping you and your passengers safe by optimizing traction, keeping them comfortable by providing a smooth ride on healthy tires, and saving you money by extending the life of your Jeep's tires.