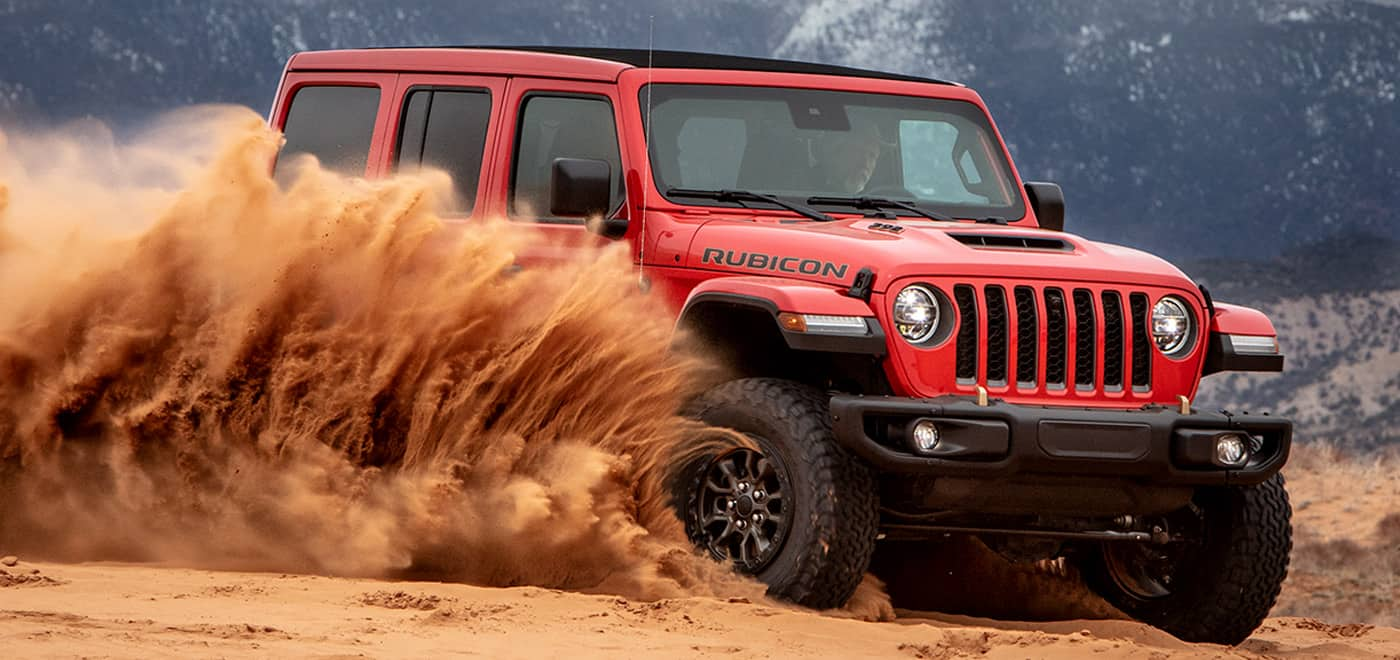 Jeep Named Most Patriotic Brand for 2022
New Jeep Inventory near me
Look, this award shouldn't come as a surprise to everyone. We all know that Jeep has really withstood the test of time, and has been able to make a name for itself when it comes to being the face of patriotism. Our goal here today is to simply discuss this award more, how Jeep is honoring it, and how you can become a part of the Jeep family. This is really the perfect opportunity to get behind the wheel of a Jeep vehicle, especially with all of the options that you can choose from these days. Honestly, there is no other brand that can even compete, especially when it comes to off-roading capabilities, and a push toward the future with all of the electric options that keep getting rolled out. Nothing is more patriotic than progress. Continue reading down below to find out more about this patriotic brand!
How is this distinction given?
To begin, we want to talk more about this title being given, who is in charge, and how they go about providing a brand with this kind of distinction. Brand Keys has been conducting the Most Patriotic Brands survey for 20 years, and every single time they have gone about doing this survey, Jeep has been at the very top of the list. Over 5,800 people are asked, and they are from ages 16 to 65, their political and gender affiliations are equally balanced. That means that there is as much neutrality in this survey as possible, and from the 1,172 brands gone through, it's impressive that Jeep has managed to be number 1 so many years running. We doubt anyone else could become a challenger in the years to come, but it's good to know that should you want to feel a little extra patriotic, a Jeep will fit the bill.
Why does Jeep keep winning?
We've talked about how this survey is given, but we haven't talked about why exactly Jeep keeps winning. Perhaps the easiest way to answer is to say that it's because Jeep has a kind of heritage that goes all the way back to 1941, when the U.S. Army created an iconic 4x4 vehicle. Ever since then, everyone has not only seen what the future holds for this brand, but the history that it carries along with it, no matter where you go. Jeep has maintained an air of extra independence, the ability to not only tell its own history, but to provide every drive with a way to get off of the pavement, and head out into places yet explored.
How does Jeep celebrate this distinction?
Now that you understand more about why it's so impressive to be the Most Patriotic Brand, it's important to see how Jeep has responded. One of the best ways that Jeep is giving back to their customers is by offering a military-themed special limited-edition Freedom package for both the 2023 Wrangler and Gladiator models. They have military-themed interior and exterior design cues, and with every Freedom edition sold, Jeep makes a $250 donation to military charities. Giving back is easy.
New Jeep Inventory at Flagler CDJR
Are you ready to join the Jeep family and experience that unprecedented amount of freedom and patriotism? Then it's time to stop by Flagler CDJR so you can see what our full Jeep inventory looks like. Our sales team can help you out, and ensure that you are getting the Jeep that meets your specific needs.