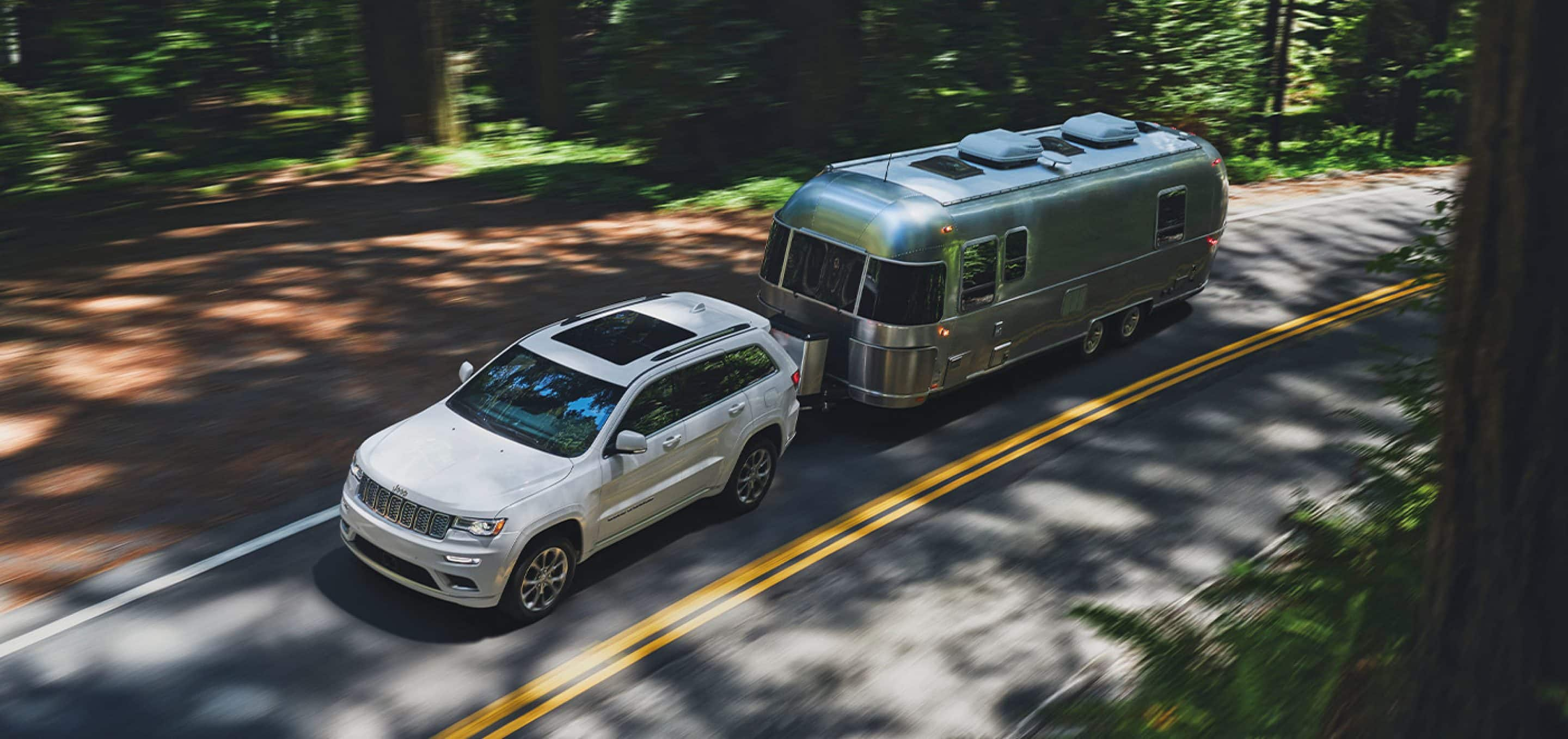 Jeep Battery Services Palm Coast FL
Get a new battery at Flagler Chrysler Dodge Jeep! CDJ
Your Jeeps battery is essential to your engine running and starting correctly, and it also powers every single electrical component in your vehicle. If your Jeeps battery is not functioning properly, your going to find yourself soon stuck in the middle of nowhere and calling for a tow truck to try and jump-start your battery. At Flagler Chrysler Dodge Jeep, we never want you to put yourself in a situation where you leave yourself stranded, so in this article, we will let you know exactly how your battery works and some signs that will let you know when it's going bad. If you need to have your battery checked or replaced entirely, you can always trust our experts at Flagler CDJ!
How Your Battery Works
While you might think that starting your Jeep might be as easy as putting the key in the ignition and then turning it, you should know that your battery is handling all of the work when you do this everyday procedure. Every time you start your Jeep, it sends a signal to your battery a chemical reaction is sent through a little black box located inside the engine. This reaction then turns to chemical energy to get the starter's motor running and the engine cranking. If your Jeep's battery is dead, your lights might flash, but the engine won't start as it won't have the energy required. Before your battery dies completely, be sure to head down to Flagler CDJ to have your battery checked out by our experts.
How Long Does Your Battery Last?
Typically your Jeep's battery will last as long as it can keep and hold a charge. Once your battery is unable to be recharged, your battery is dead. However, there are plenty of ways to ensure that your battery lasts a long time. For example, if you have a garage, you can store your Jeep there. That way, your battery is temperature-controlled. In the best-case scenario, your Jeep's battery can last you up to six years. But at the first sign of trouble, you need to head down to Flagler CDJ and have your battery checked out by our experts.
When Will My Jeep Need a New Battery
Your Jeeps battery's lifespan will often depend on what kind of Jeep you have and the sort of condition you keep it in. On average, your battery will last up to four years if you keep it in good enough shape. If you tend to run your vehicle a lot during the winter, the lifespan of your battery will be shortened significantly. If you have owned your Jeep for three years or more, you will have to start paying attention to how your Jeep is running, as it's crucial to catch the problems with your battery early before it starts affecting the overall health of your Jeep. More often than not, your battery will not provide you with any signs that it's about to fail, which is why you need to remember that your battery will last three or four years. Here at Flagler CDJ, we will check your battery quickly and replace it if we need to. You can even have us check your battery when you are in for your next oil change.
What are Some Signs That Your Battery is Dying
You need to watch out for a couple of warning signs that your battery is going bad. The first is that your check engine light comes on, which could indicate that your battery is slowing down, but it could also mean that there is a problem with your alternator. The good news is this is not the only sign that will indicate that your battery is going south. Other signs include if you have a slow starting engine, dim lights, or if there is a rotten egg smell inside your cabin. You can also lift the hood and see if your connections are corroded. If you find a white substance on the metal parts of your battery, you might need to head down to Flagler to get a new one!
What Caused Your Battery to Die Quickly?
The way that your Jeep's battery stays charged is by using the energy that's obtained from dining. If you tend to leave your Jeep parked in the driveway for long periods, you will run the risk of your battery dying quicker. Also, if you tend to take a lot of short trips that don't recharge your battery, it will place a heavy strain on your system. Finally, every time you leave your car at night, make sure that your turn your lights off as you won't be able to start your Jeep when your return!
Get Your Battery Replaced at Flagler Chrysler Dodge Jeep
If you find that your battery is starting to deteriorate, it's time to get a replacement! To do so, head down to Flagler Chrysler Dodge Jeep and make an appointment with one of our knowledgeable and friendly team members! Before we replace your battery, we will test it to ensure that it can still hold a charge! If you can't make it to the dealership to make your appointment, you can also schedule it online by filling out a form
here on our website
. We look forward to seeing you here at Flagler Chrysler Dodge Jeep!