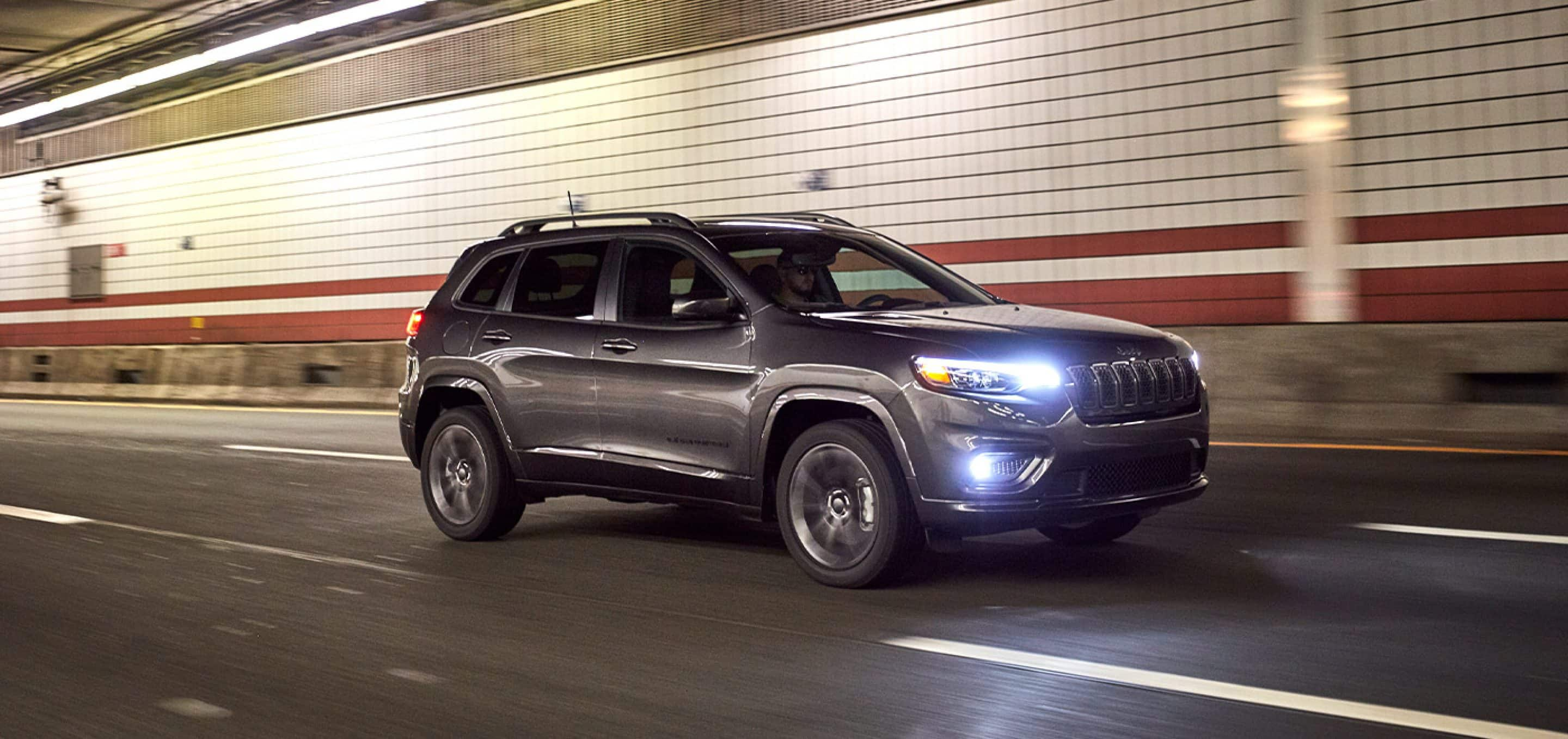 Highway Driving Tips
Written by Flagler Chrysler Dodge Jeep
No matter where you go in this world, you are guaranteed to find someone driving erratically. This is magnified by 100 times every time you set foot on the highway. The safety of you and your passengers should be your number one concern every time you step behind the wheel, and because of this, we here at Flagler Chrysler Dodge Jeep have compiled a few essential tips that are sure to help you out the next time you have to drive on the interstate.
Wear a seatbelt
Every time you step behind the wheel of your vehicle, you should always put on a seatbelt, regardless of where you are driving to. In many states, if you fail to wear your seatbelt and the police pull you over, it can result in a fine with violation points added to your license. Of course, the most important reason to always wear your seatbelt is for safety. If you are ever in an accident, a seatbelt could prevent you from getting serious injuries. It's also an important rule to teach your child when they begin driving.
Don't speed
When you see a speed limit sign, this is not a recommended speed; they are the lawful limits at how fast you can travel on roadways. When you exceed the posted speed limit, it can result in fines, court costs, legal fees, and more points added to your license. On most highways, you might come across "Minimum Speed Limit" signs, which are posted to keep traffic moving at a reasonable pace and are enforced the same way maximum speed limits are. No matter what vehicle you drive, if you are speeding, you will have less control over the vehicle, and your safety features will be less effective, which can lead to you losing control of the vehicle and getting into an accident.
Getting into work zones
If you find yourself in a construction zone, you will have to deal with narrowing lanes, flaggers, workers, and several construction vehicles while you are driving. Committing a moving violation in a work zone usually carries double the fines, and in some states, it could result in jail time. When approaching a work zone, remember to obey the speed limit and be prepared to slow down even further if needed. You should also obey all instructions from the flaggers and change lanes only when the pavement markings and traffic conditions permit it. Finally, watch for unexpected workers, equipment, or vehicles that enter your lane without warning. Be sure to also be attentive at night or in bad weather conditions as reduced visibility and changing traffic patterns create hazardous conditions.
Don't drive distracted
While you are behind the wheel, your only focus should be on the safe operation of that vehicle. The more distracted you are, the higher the possibility you have of being involved in an accident. Things such as using your phone while driving are hazardous as not only are you taking your eyes off the road, but your hands come off the steering wheel, and your mind isn't focused on the road. Taking your eyes off the road for only five seconds is long enough to travel the length of a football field at 55 mph, and you don't want to have to make a sudden stop at that speed.
Avoid fatigue
Driving on the highway can get tiring, and when you combine it with other factors such as a lack of sleep, exhaustion, or stress, you can create a dangerous situation if you happen to doze off. Remember, fatigued driving is impaired driving! You can avoid highway driving fatigue by resting before you travel or by making frequent stops. We recommend taking a break once every 90 minutes so that you can stretch, eat, or use the bathroom. Before you reach a point where you feel that your finding yourself nodding off or losing the capacity to stay awake, find yourself a safe location and rest.
Get your vehicle highway ready at Flagler Chrysler Dodge Jeep
While these tips should be beneficial, they won't mean much if your vehicle isn't ready for highway travel. Before you take your vehicle on the highway, be sure to stop by Flagler Chrysler Dodge Jeep and have our expert technicians go over every inch of your vehicle to get it to run like new. Whether you need a simple oil change, tire rotation, or so more serious work done, you can be assured that our experts will get the job done correctly and efficiently. You can make an appointment by heading down to our dealership or filling out a form
here on our website
.